Since the last writing, a lot of things have happened. A wonderful couple from Louisiana came up and took our place for 6 weeks in August so that we could go out to Texas and Louisiana to visit family and friends. We got to visit with Skipper's Mom for several weeks. Then, 2 weeks after we got back to Kenai, she went to be with the Lord.

By October, the house was finished and we moved into it. There is so much room compared with the 30 foot trailer we've been living in for more than 10 years. But I'm thankful we had it.

So many friends have been so giving in time and gifts for the house. The Star of the North Lutheran ladies group gave us a "house warming shower". There were towels, pictures and money to buy a rug for the living room and other things for the house. It has been a lot of fun unpacking the boxes we packed 11years ago. Then, to figure out where to put all of the things. I think I've just about got a place for everything now.

We feasted at Kenai Christian Church on the Wednesday before Thanksgiving. Then, some of the Mennonite Church families came and shared dinner with us on Thanksgiving day, it was a beautiful blessing.

Christmas was celebrated through church services and with our Mennonite friends who came and shared dinner with us. The Mission had lots of children, visiting and good food.
The residents received many gifts from the Kenai Builders Assoc. Each man received a large tote with gloves, socks, flashlights, gift cards, candy and lots of other presents. They all said "it is the best Christmas I've had in many years.

I know I'm forgetting things that happened during this time period, but please forgive me if I haven't mentioned someone that contributed to the wonderful season of our Lords birth.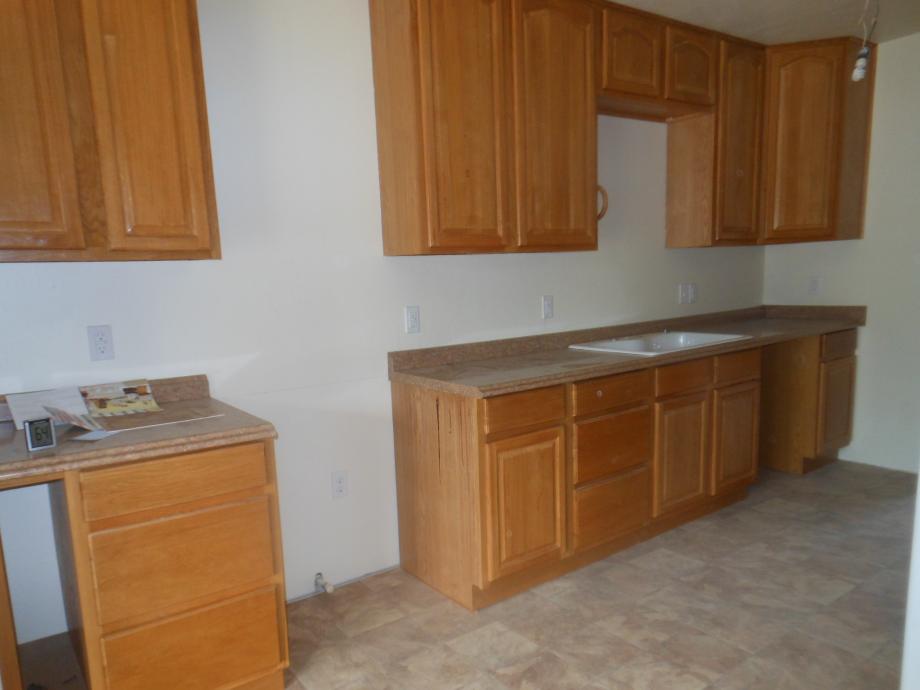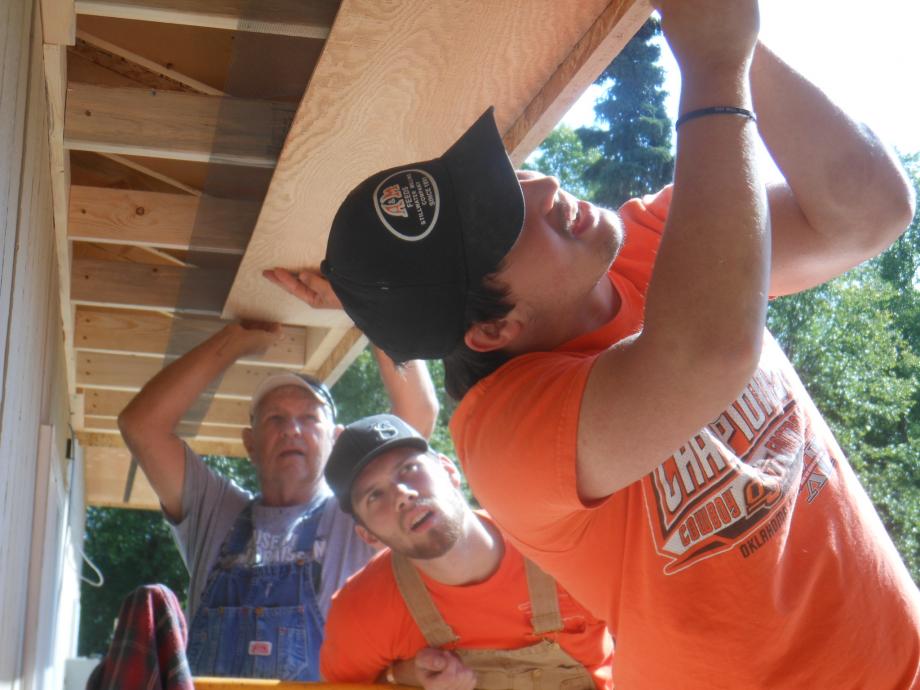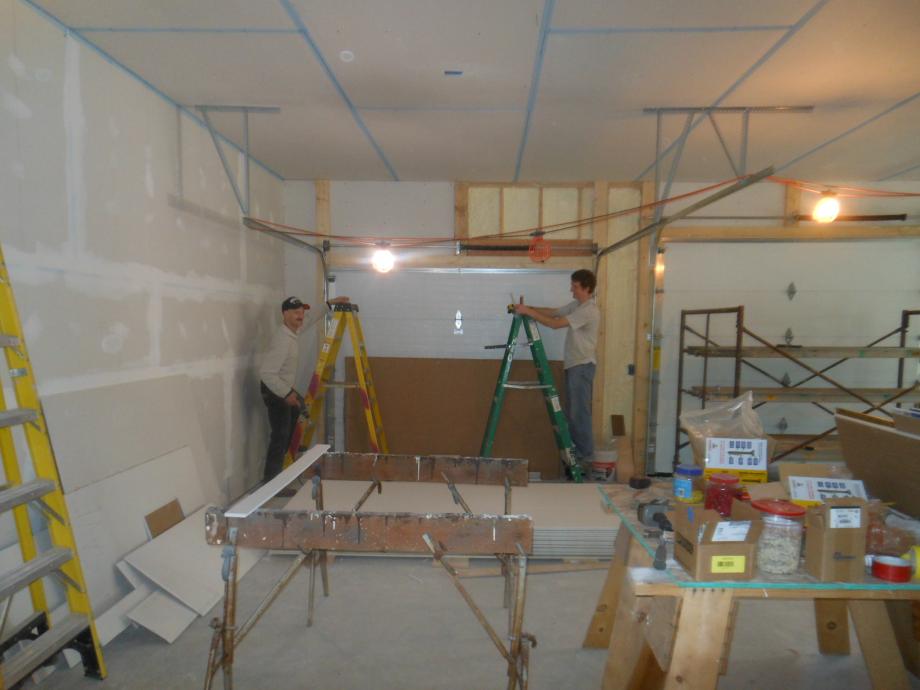 The Oklahoma VIM Team came and got busy.....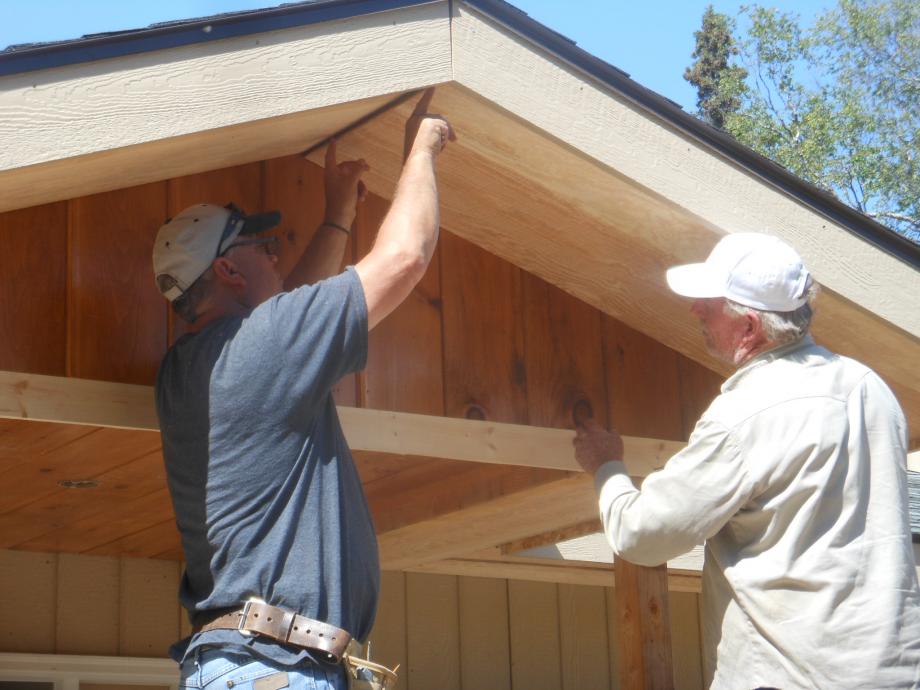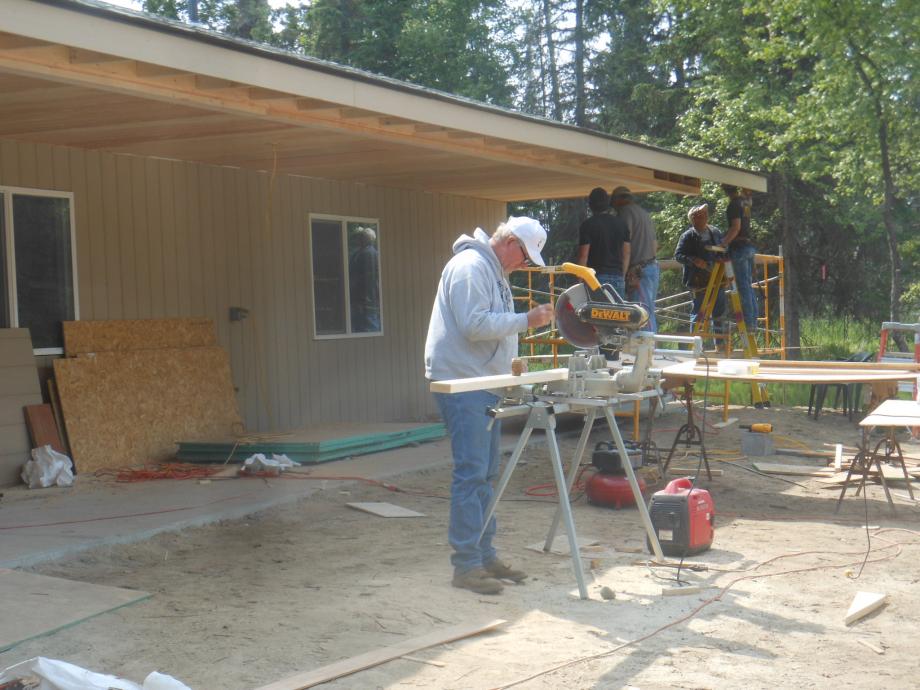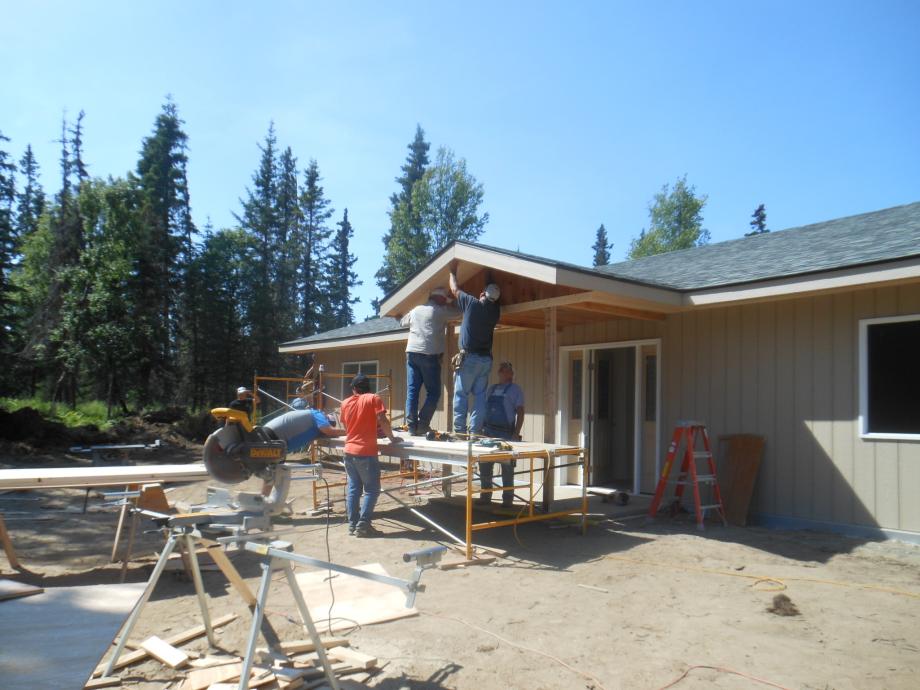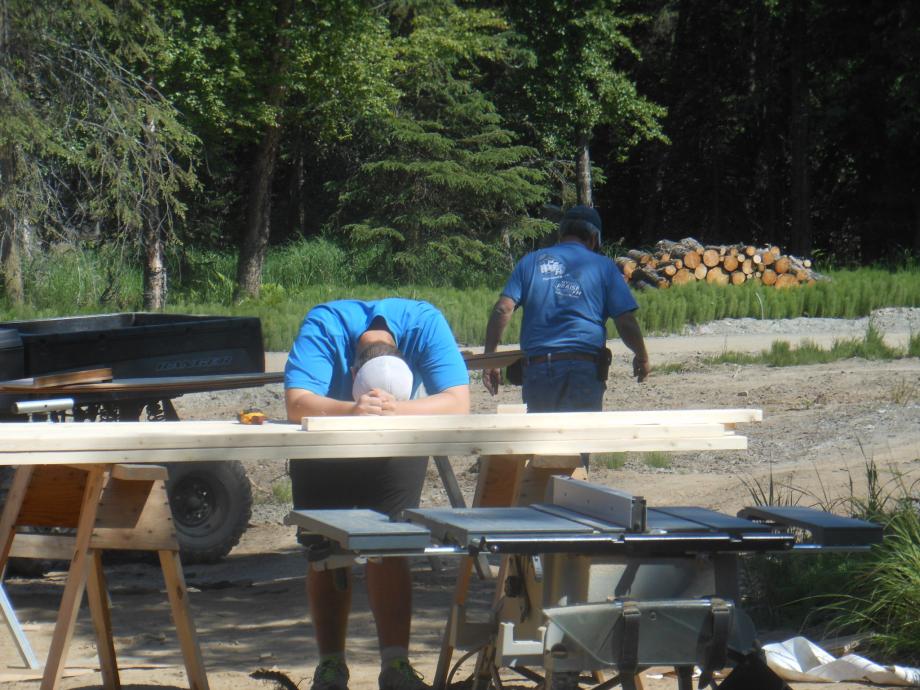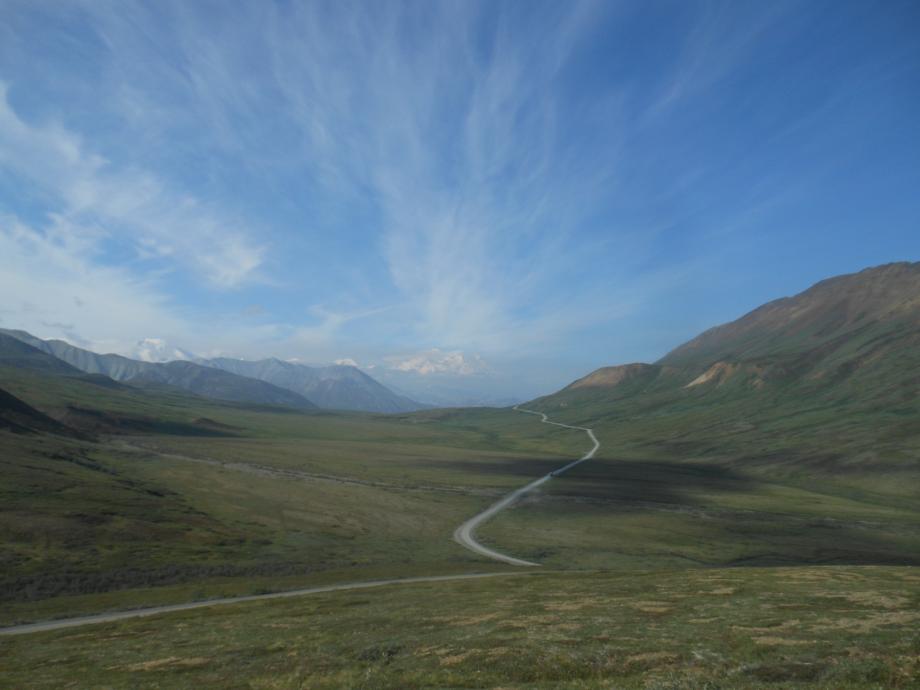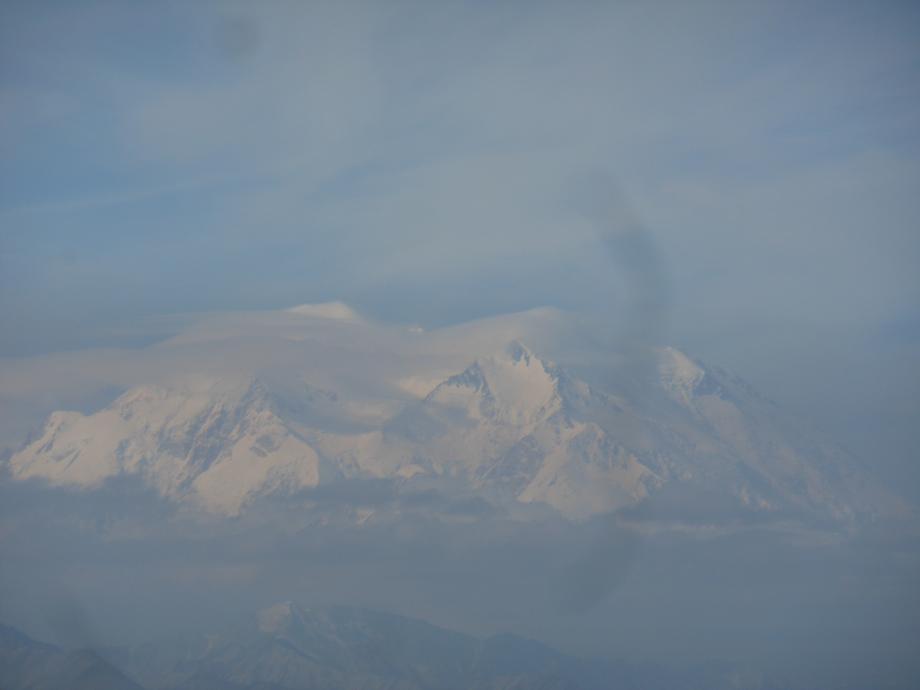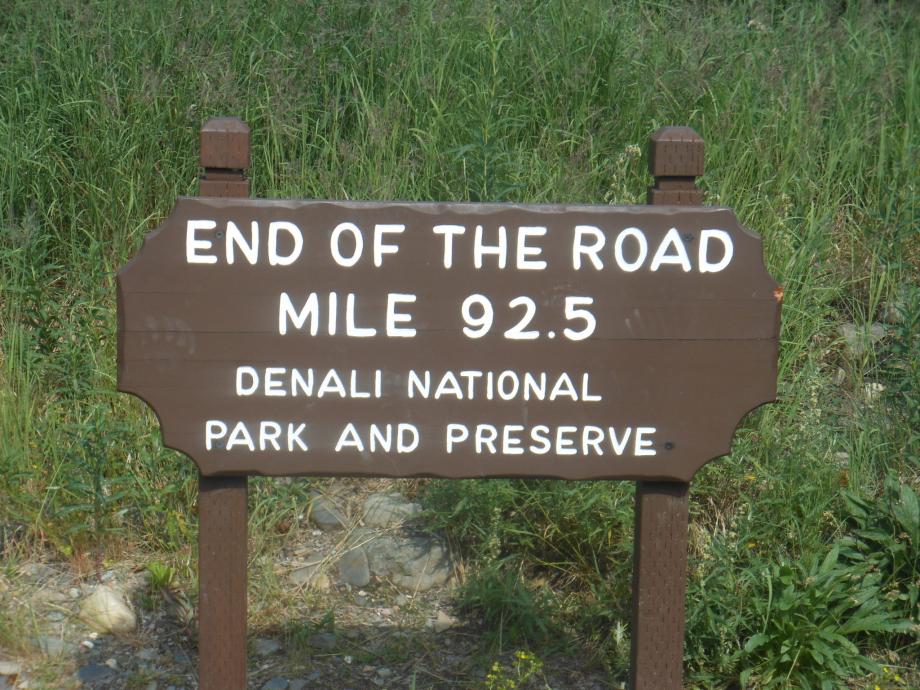 May, 2015
So many of God's people have given of their time and energy to working on the Staff House. We want to thank you all for the committmentand dedication you have shown to the Lord's work. Someone asked if we have any idea how many people have worked on the restoration of all this property. We don't know....but we are going to try to begin a list. As you can see from the pictures below alot of progress has been made on the house.
Praise God !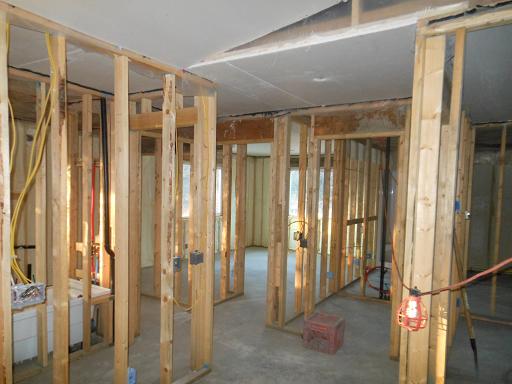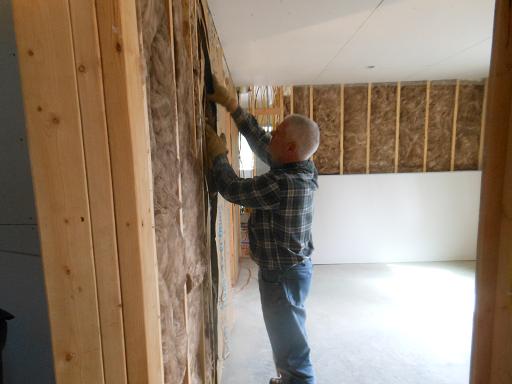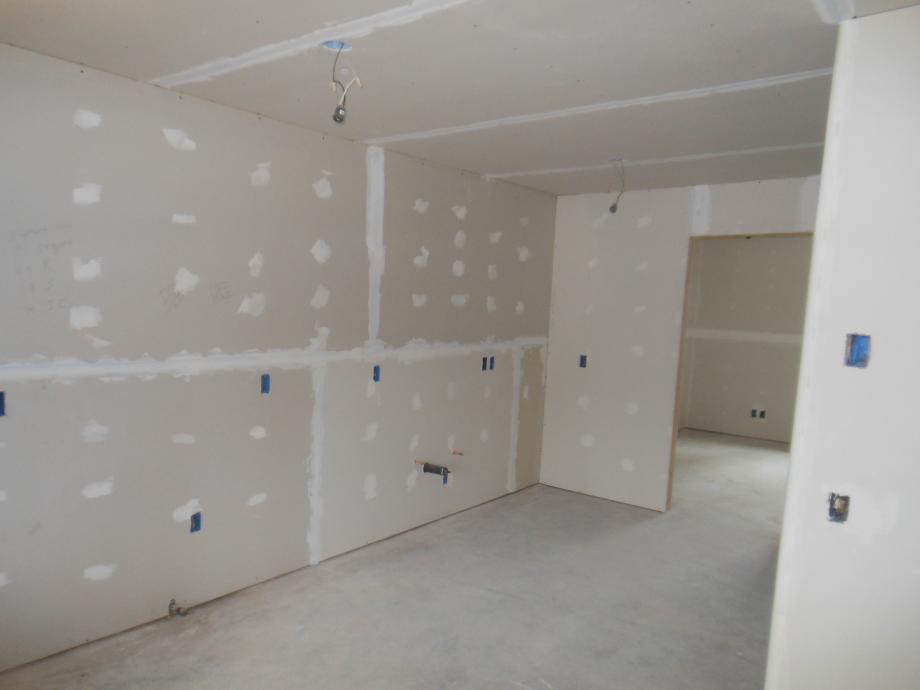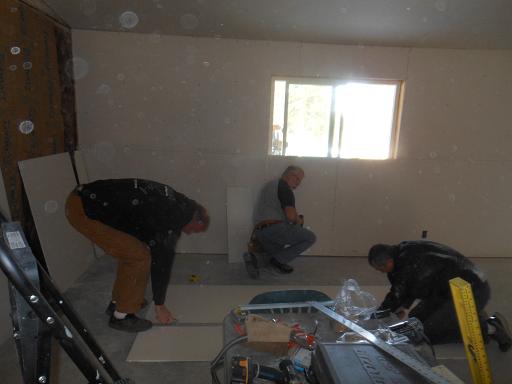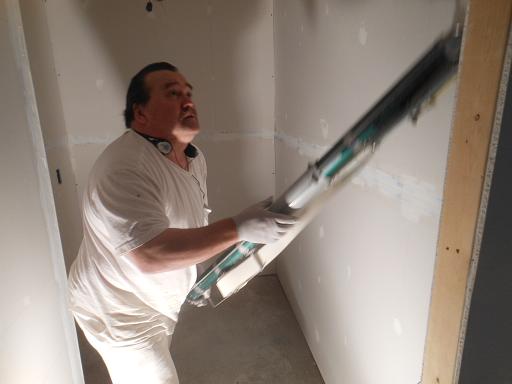 March, 2015
The Mission Team called for a work day and the sheetrock started going up. The ceiling was almost finished in a day. Then some of our residents helped finish it. Insulation in the attic is next on the list. That's on the agenda for next week. Out of the 10 residents here, seven have gotten jobs. Which is great !

February, 2015
Well, another month has come....we have had snow and single digit tempertures, which is good. We've had a full house most of the time. The flu bug made it's apprearance to several of us, but for the most part everyone is well. A little has been done on the house, but it has been too cold to work on it. It's colder inside the house than on the outside. But we appreciate all that Mike and Mark have done.
January, 2015
HAPPY NEW YEAR TO ALL OUR FRIENDS!
The New Year came in quietly and peacefully. Praise God......
The Mission is full and everyone is well. Some of the men have been able to find jobs, others are still looking. We would like to ask for prayer for the men and for jobs to open up soon. The main thing lacking is SNOW.... We have hardly had any snow this winter. There's ice and frozen dirt right now, but the temperature is rising. Soon it will be water and mud. But we will make it through, till spring is really here.