This has been an enjoyable time for all of us. We started the month with our Christmas party for our Gideon camp, here at the Mission. We decided to give baby clothes and diapers to the Crisis Pregnancy Center, instead of gifts to each other. We played games and ate good food and enjoyed our time with the guys.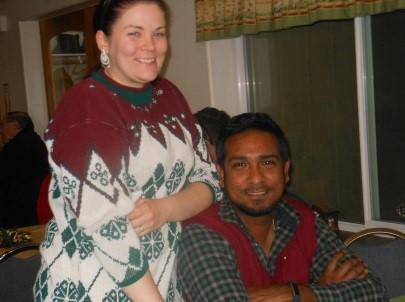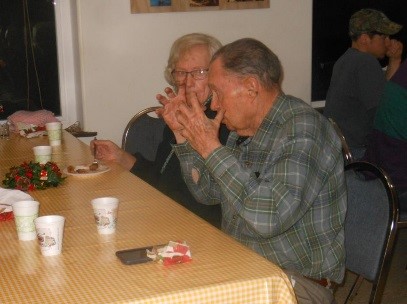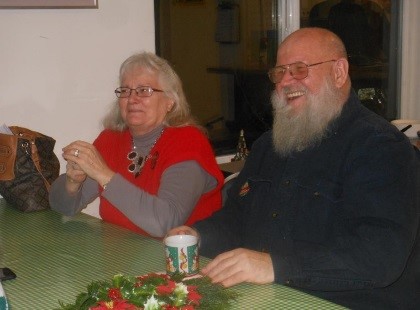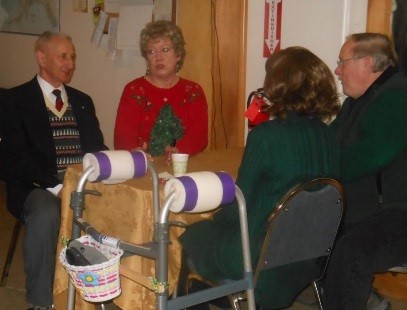 There was the Cookie Theater at church, which is the children's Christmas program. Lots of wonderful cookies. And the kids were so cute and many good singers. Then the Christmas Eve candlelight service. Some very talented people shared beautiful songs and music.

Christmas day the guys got gift bags with gloves, socks, personal items and other goodies. Several of the men gave us gifts….a book, a teddy bear, some specialty coffee and a very nice card. Some of the men went to family get-to-gathers. We had a fish fry for a late lunch. Really good !
This is the time of the year that thankfulness is in the hearts of us that know how much God has done for us and we have so much to be THANKFUL for.

"And my God shall supply all your needs according to His riches in glory by Christ Jesus". Philippians 4:19

The contributors that have been giving for years come to mind first. These people have given their time, money and prayers. There are seven Kenai Peninsula churches, one church from Louisiana and a homeless shelter in Florida that give monthly. Several individuals give monthly and many give yearly. With these funds we have been able to completely renovate the main building, build a staff house for the director and his wife and have been able to care for over 930 men that have come through the Mission since 2005. All of this has happened without any federal, state or city funds. There have been countless individuals that have come in work groups. One work team has come from Oklahoma, nine years in a row.

There have been a group of men that have been coming every Monday night since 2007 for Bible study with the residents. They started when we were in the shop, before the main building was ready for occupants. Two of the men and one of their wives plays old time hymns before Bible study. A number of men have come over the years that have given of their time to tell the residents about Jesus and His love for them. Additional Bible study leaders are needed to continue this vital program.

Two weeks ago, several families came from the Mennonite Church to fellowship with us. They brought supper, visited with us and then sang wonderful Christian songs.

We attended our church, Kenai Christian Church, the Wednesday before Thanks-giving for our annual feast. Everyone enjoyed themselves and were thankful for how Our Lord has taken care of us. On Thanksgiving Day, several of the men went to their families or friend's homes to visit and eat more good food.
We've been doing our Fall cleaning and decides to have a Garage Sale. And the high tunnel was the perfect place to have it. We have collected stuff all these years not knowing if we would have a use for it. Well, we now know what we didn't need it. To the sale it went. We didn't price anything, just had the people give a donation for whatever they wanted. It worked well. My friend, Retha, came and helped me set it up and stayed with me through the sale. I sure appreciated her help.
We had an addition to the Mission this month, a John Deere tractor. It will help the property look better, Skipper can cut the weeds and also keep the driveway smoother.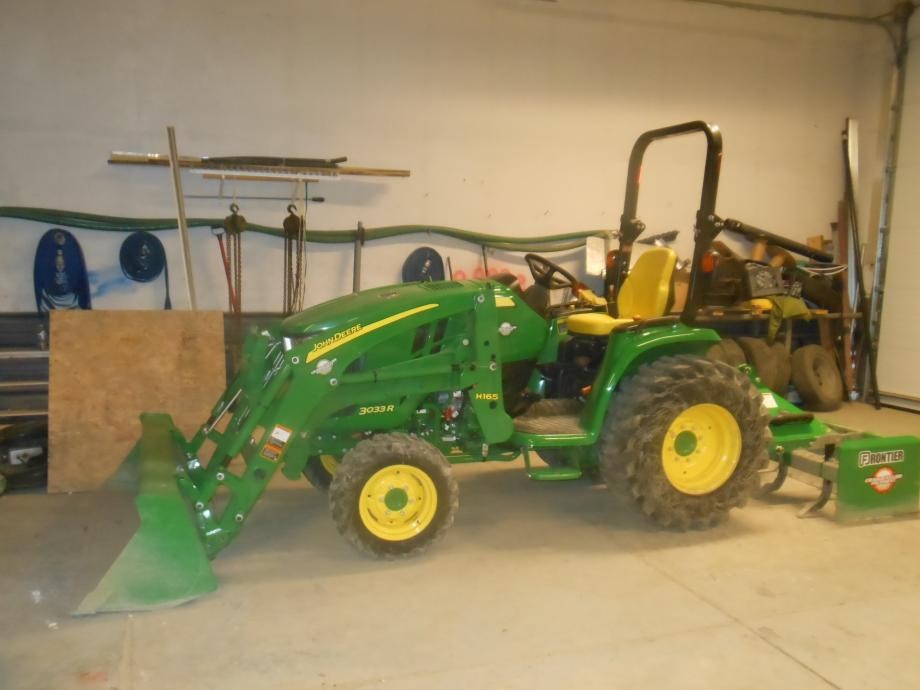 Well, they got home just in time for the High Tunnel to get the plastic on it. It is so big. We should be able to raise a lot of vegetables next summer. We hope to get the raised beds built this winter to be ready for spring planting.
Three of our residents have been able to get work, which is a blessing. One of them got on at Walmart and the other two are building a house.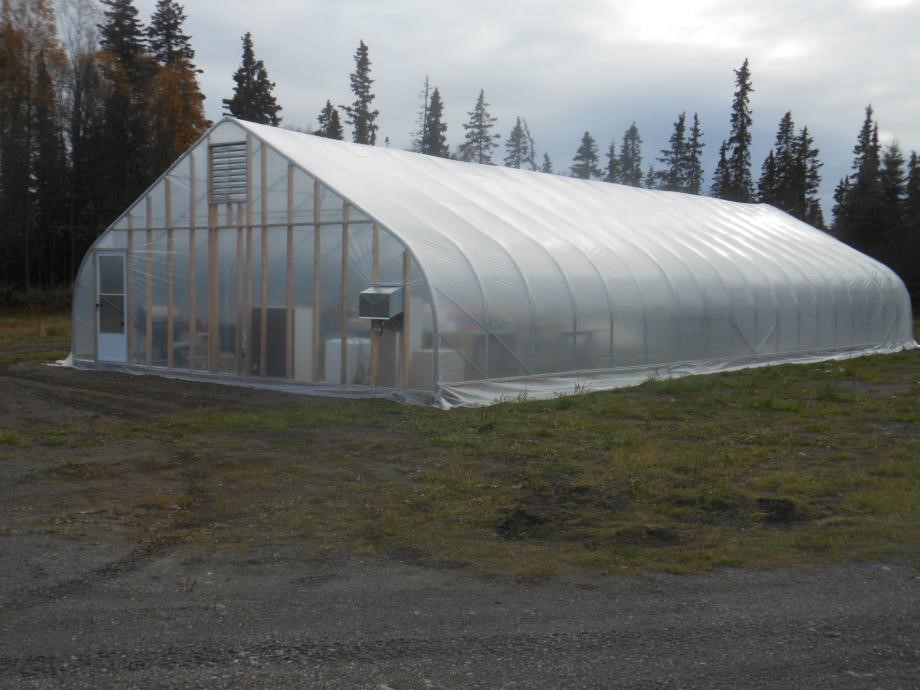 This month the Lord has been showing how He takes care of our needs before we even know we need them. I was cleaning bedding after a resident moved out and realized we were out of fitted bottom sheets. The one that had been on the bed had torn and needed to be replaced. That afternoon, a member of the Reflection Lake Chapel called and wanted to know if we had need for fitted bottom sheets. Praise God !
A few days later, I was checking the pantry, and realized that we were getting low on canned goods. The next day a man called and said he was helping a friend that was moving to the lower 48. Would we be interested in canned goods and spices? He brought us several boxes that filled the pantry. Praise God again…..
I've been trying to decorate the new Mission staff house since we moved in last year. Many of the pictures and pretties as I call them have been given to us by our friends. There was one spot that I didn't have anything that fit or was just right. I mentioned to a friend that I'd like a metal wall hanging but had no idea where to find one or what I wanted it to be like. We had a friend come visit overnight and when she was gone she had left a metal plaque ….



And that is so True……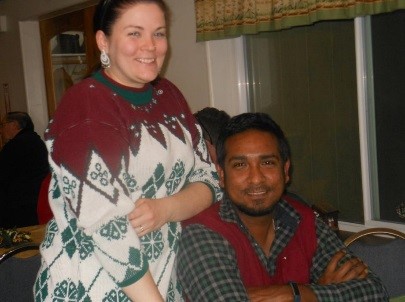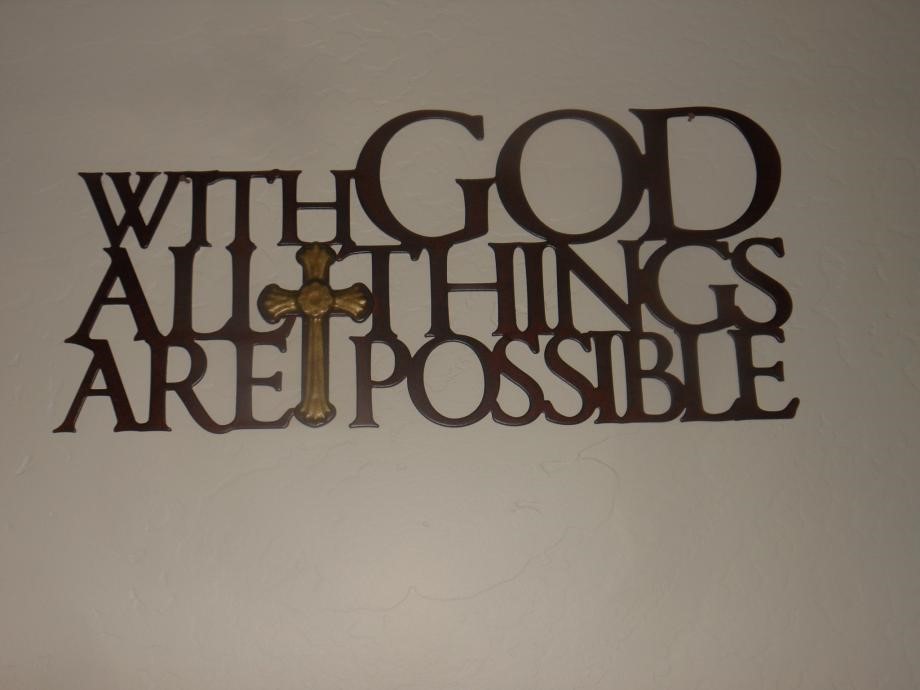 This being the end of summer, many people are winterizing their gardens. We received a donation of lettuce, onions and this large cabbage. Some cabbage….
Alaska is known for the big vegetables….
Skipper and Fred Swen (a Board member) left on the 29th of the month to go "moose hunting" up above Fairbanks which is their annual get-a-way. There was plenty of rain and wind, but was lacking in moose. They didn't even see a moose. Coming home they saw several, but no bulls.


WOW! This has been a busy month….all good.
e enjoyed a visit with Jackie and my three granddaughters, Littie, Rebekah and Mary. They live at North Pole. They are so full of life and fun to be around. Littie painted a picture for me to put in the window in my kitchen (there is no window over the sink, so I created one.) A friend gave me a hundred year old window and I wanted to put a picture in it so I have something pretty to look at when I'm at the sink. Rebekah made some delicious cookies for us and the guys. We really enjoyed them.

Then later in the month, the work team from Lost Creek United Methodist Church, Stillwater, Oklahoma came for the 9th year. When they are here, there is so much laughter, talking and love from all the team members. They came to paint the Mission house and start erecting the "high tunnel". We hope to be able to grow many of our vegetables next year in it.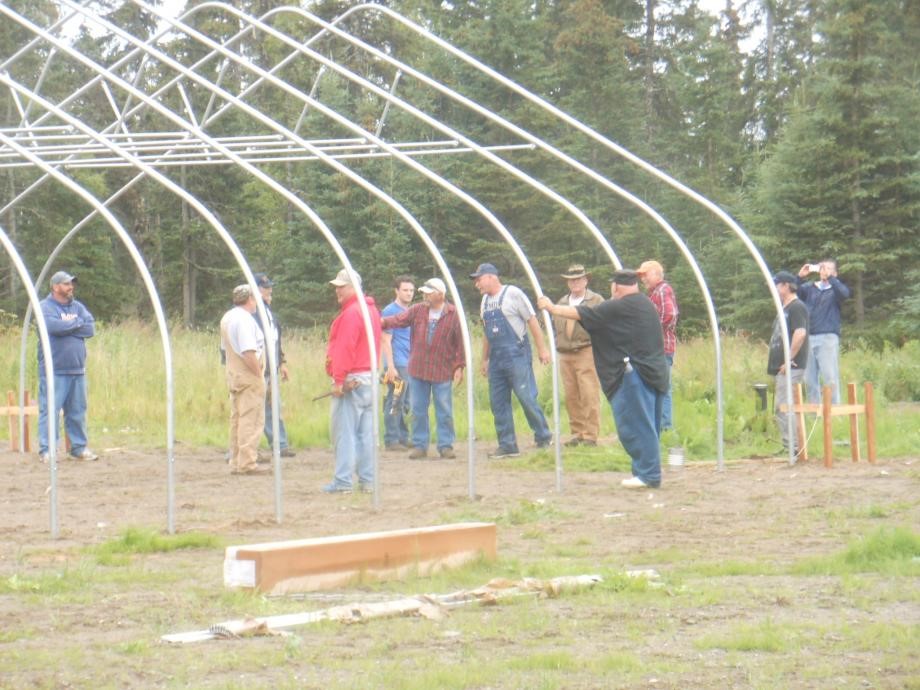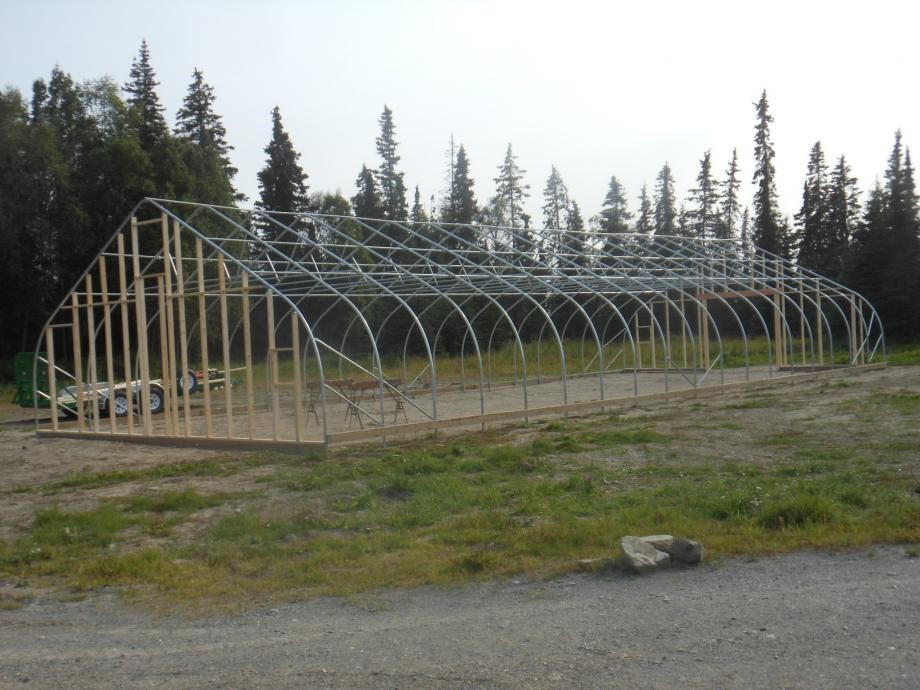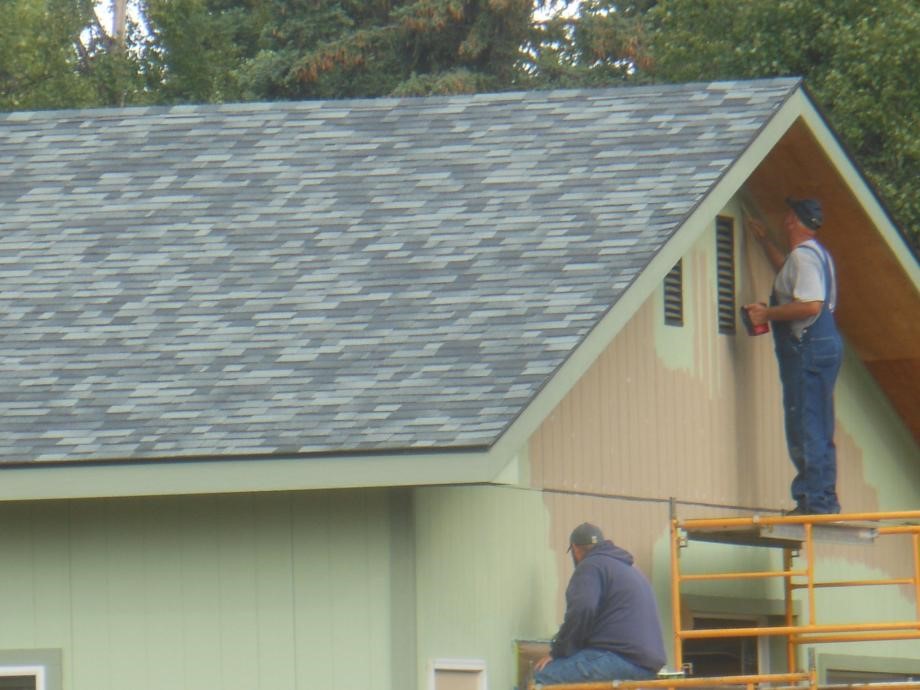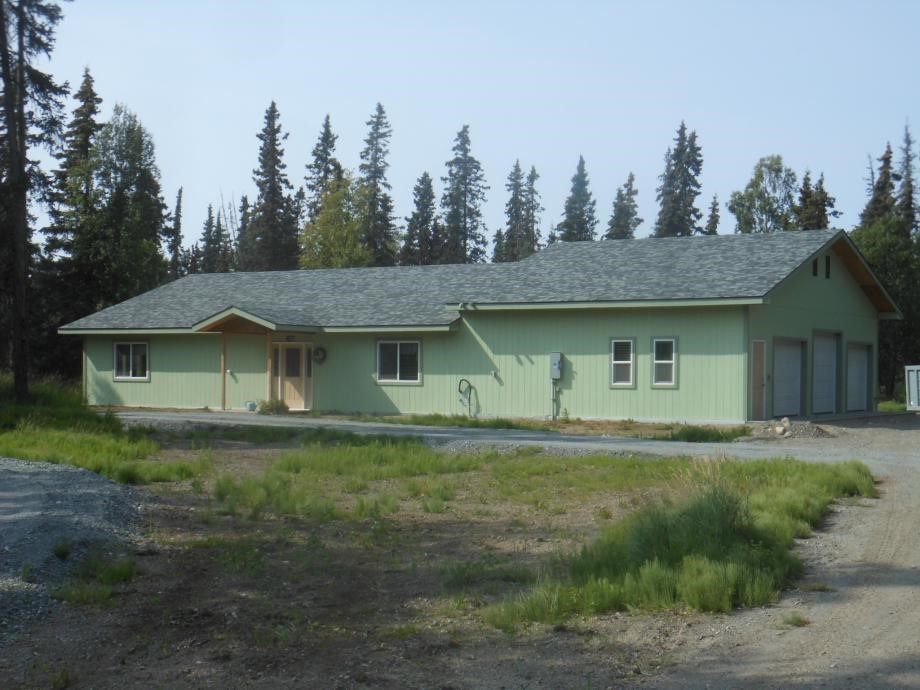 The weather has continued to be beautiful for the most part. We always need the rain to prevent forest fires and make the flowers grow.
We are happy to announce that one of our residents, Andy, was baptized at College Height Baptist Church, this month.
Mary Anne got to go to North Pole for the college graduation of two of her grandchildren. It was very enjoyable seeing my daughters, their families, and my sister, who came in from Dallas. The weather was beautiful and there were no mosquitoes.
We are having wonderful days here. The temperatures have been much higher than usual and clear skies. The flowers are beginning to bloom and the rubarb is ready to be harvested. God is so good.

Friends, we are still in need of a volunteer staff person to help us with the Mission. Please be in prayer with us about this matter.
I can't believe that we are into 2016 so far. The weather has been mild and little snow. Actually, I began today trimming bushes and cleaning out my flower bed in front of the mission. The rhubarb is sending up colored leaves and the wild roses are budding.

Several days ago, I got a phone call from a mother whose 8 year old son had a birthday. He asked his friends to not give him a gift, but to bring a donation for the Mission. Jacob and his family brought coffee and all types of can goods to help us feed our residents. God bless this young man and his family for showing Jesus' love in this way.

Skipper had surgery this month, and no more cancer was found. Praise the Lord. The doctor says no other treatment is needed. He will just check Skipper every six months for a while.