The month brought in more food and sharing by the" First Friday" team. The theme was a Polish Christmas celebration. All kinds of Polish dishes and desserts.
Many people brought in pies and cookies and candy. We've really enjoyed all those sweets.
The Future Farmers of America group, Midnight Sun, brought cookies they had baked. We all enjoyed and appreciated the young people thinking of the Mission.
This month has been very busy with Skipper having 2 surgeries on his neck. He had a pinched nerve and the doctor went in and relieved the pressure on the nerve. It has been much more complicated and painful than was expected. The surgeries were successful but there will be several months of rehabilitation.
We had a blessed Christmas with our residents. They received a bag of gifts and goodies. Friends, Jeff and Julie and their girls shared dinner with us.
We are looking forward to the New Year and what the Lord has in store for us.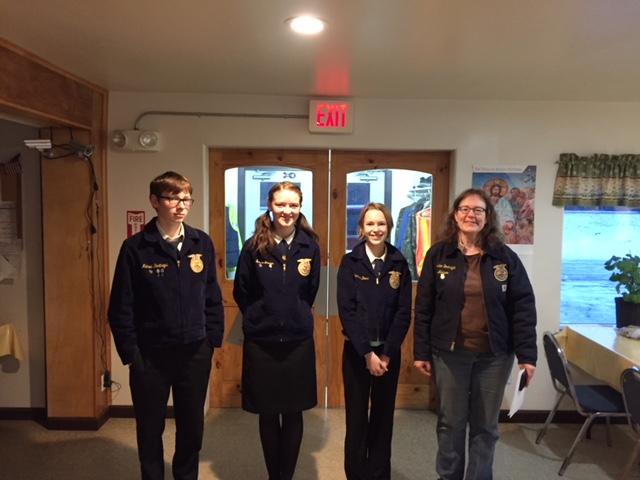 Well, we have turned the corner….our first snow has come and it looks like winter…..
The Kenai Christian Church Mission team brought us an early Thanksgiving dinner on "First Friday" of the month. They always manage to have a fun theme and really good food. We appreciate the care they show to the residents and to us. Especially me, I don't have to cook dinner that night.
Later in the month, Thanksgiving Day to be exact, members of the Mennonite Church brought all the fixin's for Dinner, and even the decorations for the tables. Several of the families came and celebrated the holiday with us. It was very enjoyable. We showed them the Mission film. They sang hymns, acappella style. Their voices are beautiful.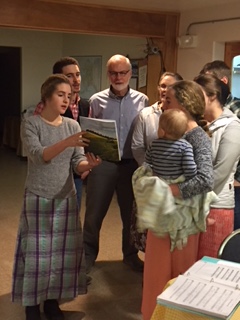 Fall is here and the trees have turned a beautiful gold and the air is getting cool. Winter is around the corner and snow will be here soon. We've had a full house of residents since August. Jobs have been hard to come by and that is discouraging. If anyone has day jobs or winterizing to do around your homes, our men are willing to work.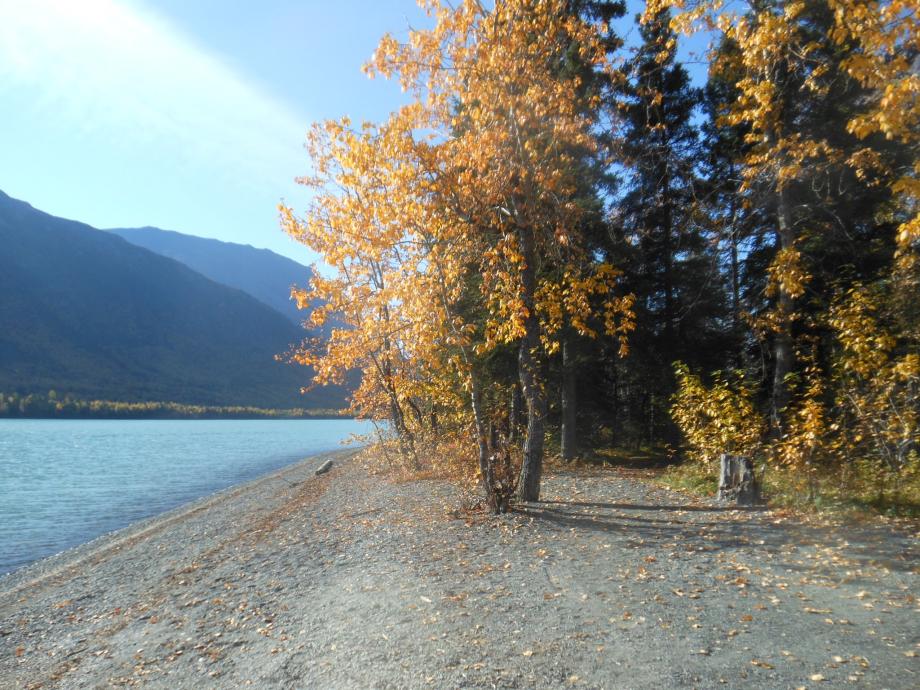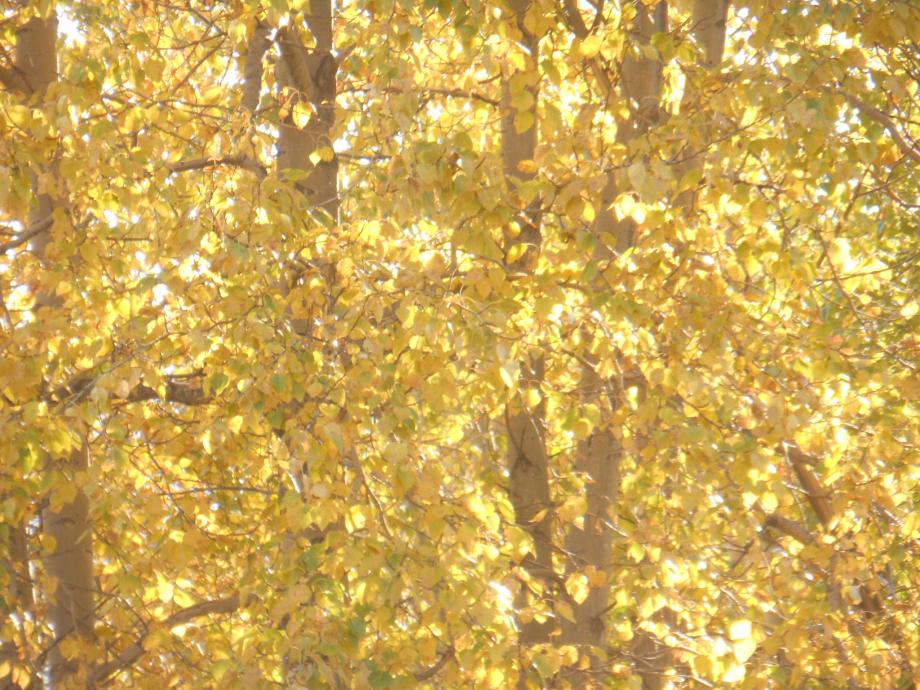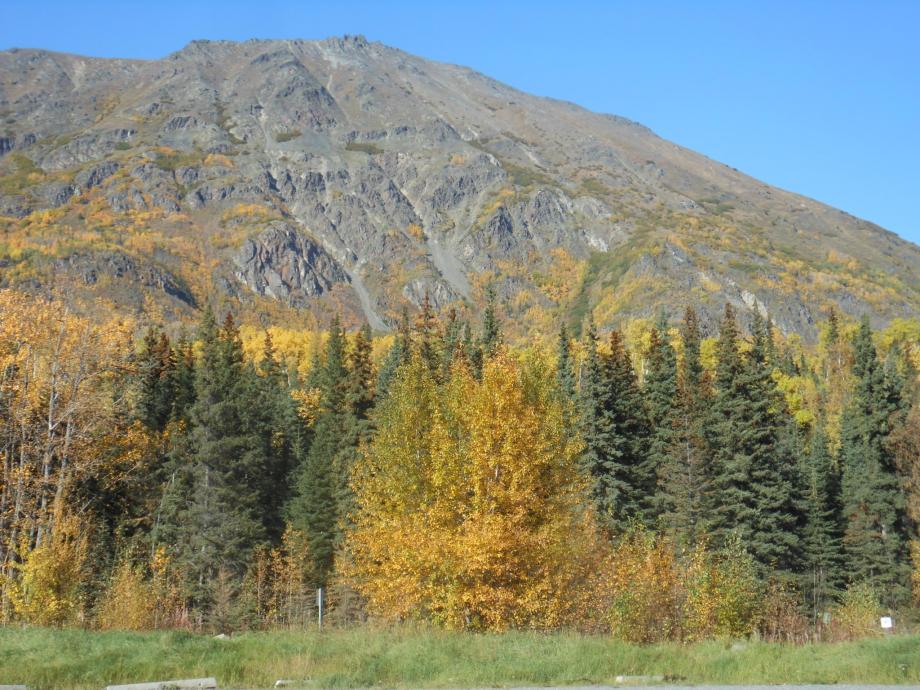 I can't believe the summer is nearly over….but it's been a great time. In June, Skipper and Mary Anne got to take off for 2 weeks and visit family and friends. We went to Louisiana and Texas. Bill and Becky Callaway from Glenmora, LA came up to take our place at the Mission so we could get away. A young couple, Will and Melanie, and their 2 children came with them to help out. Many thanks to them all. Mary Anne had both eyes operated on to remove cataracts in July. Then the Lost Creek UMC work team came the last week of the month. They worked really hard and got a lot accomplished. This was the 10th year they have made the trip to Alaska to work on the Mission. Great and wonderful friends they have become.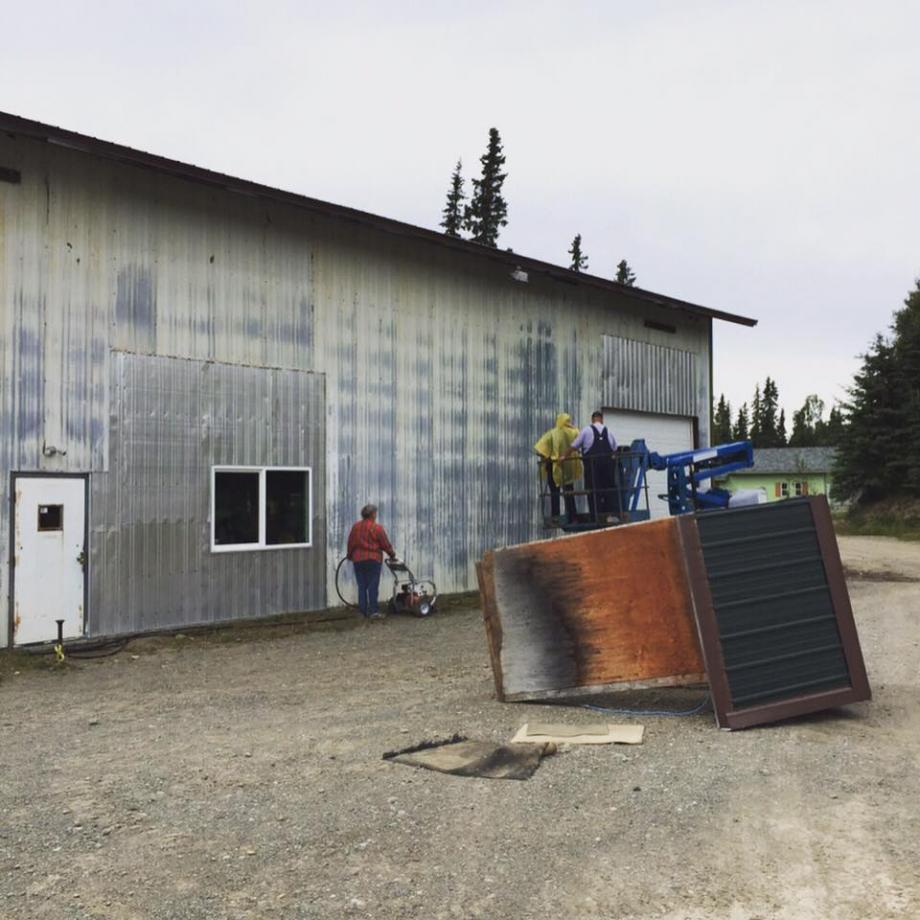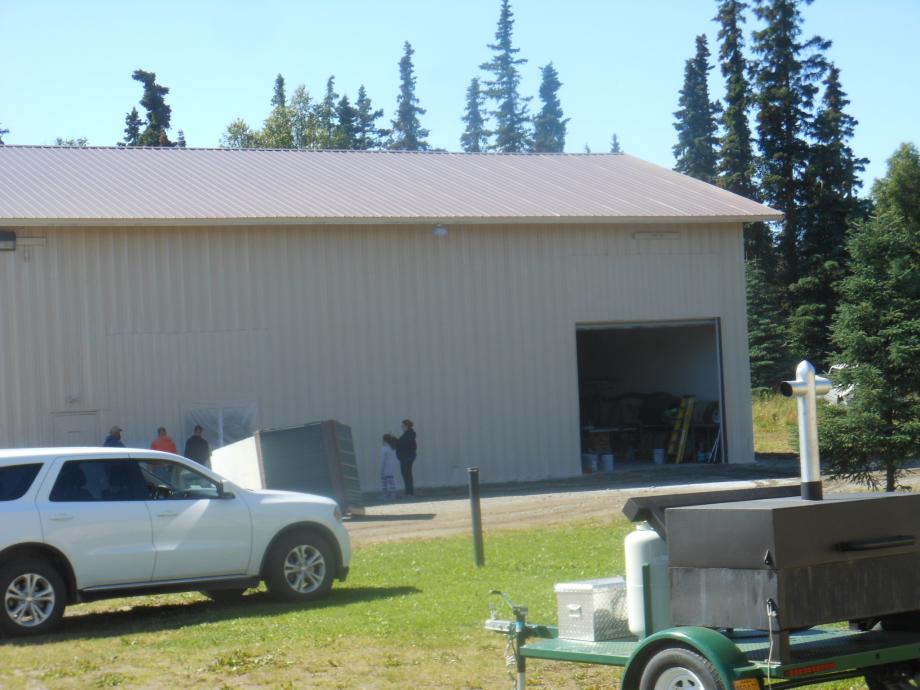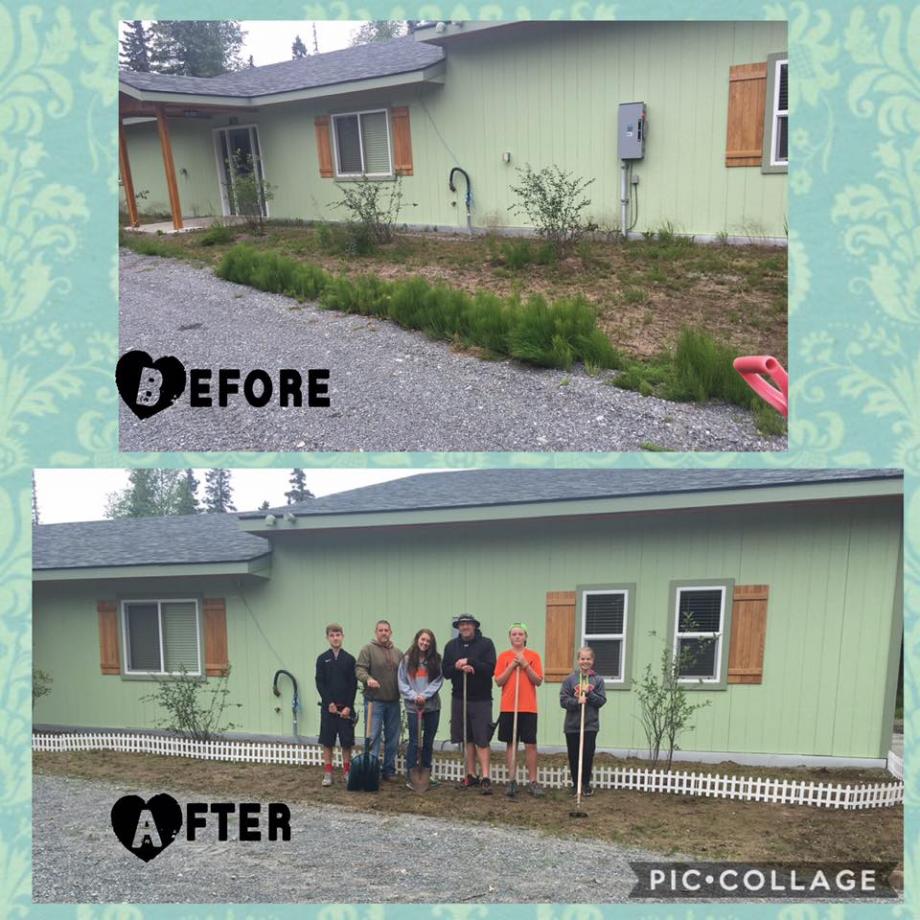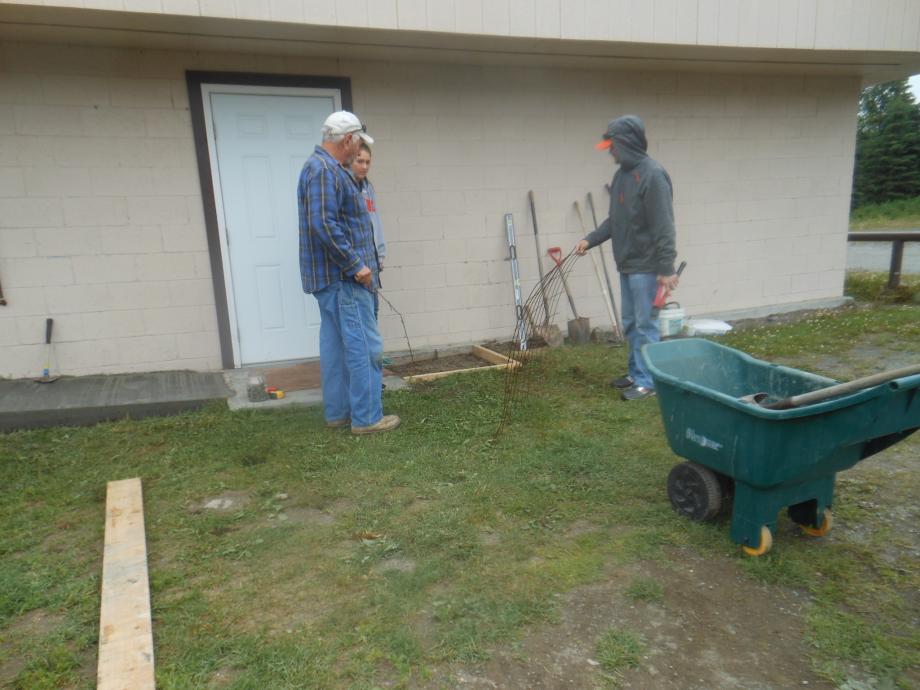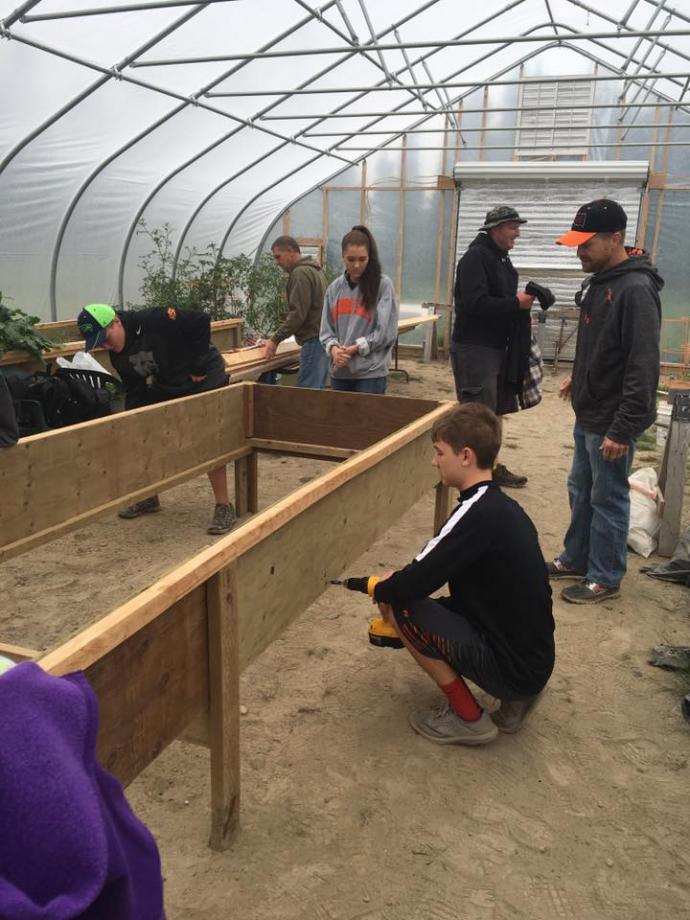 Things have been busy around the "high tunnel". Jonathan and Jeremy, two of our residents, have been a real help building the planters. And Stan a friend has been coming over to help "farmer" Skipper. It's looking like a real garden in there.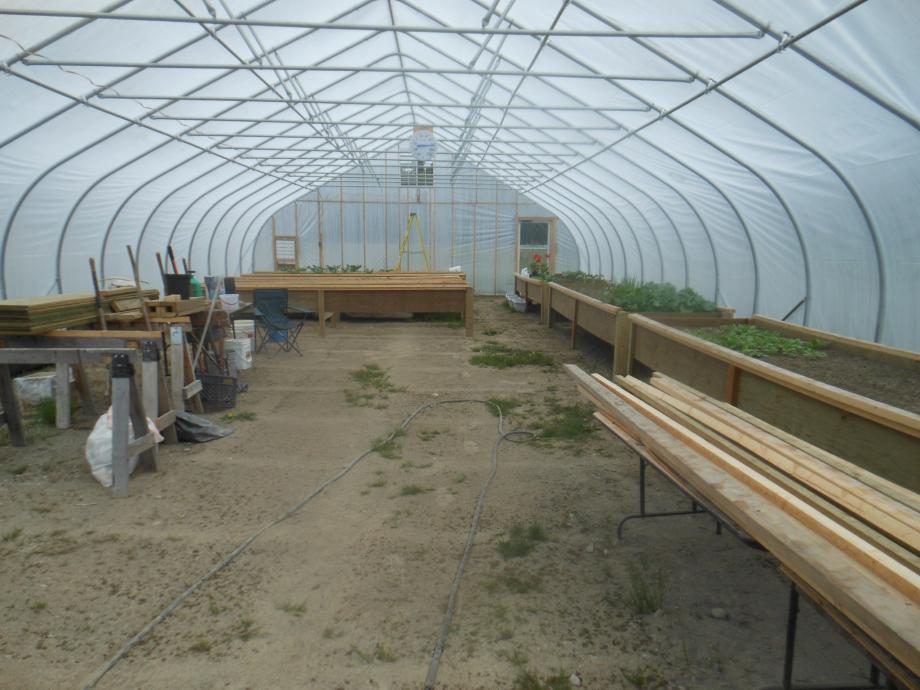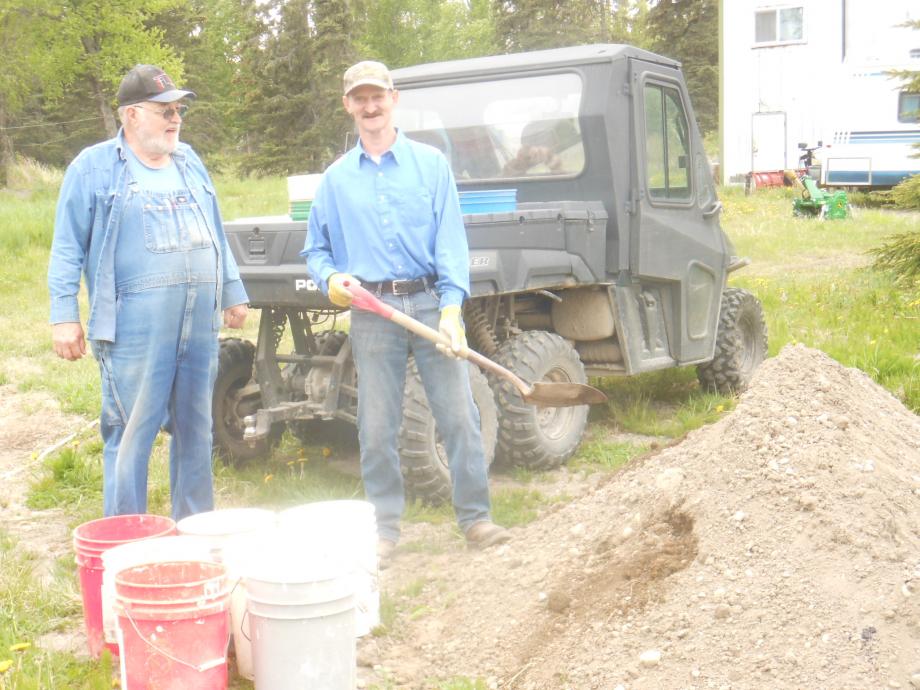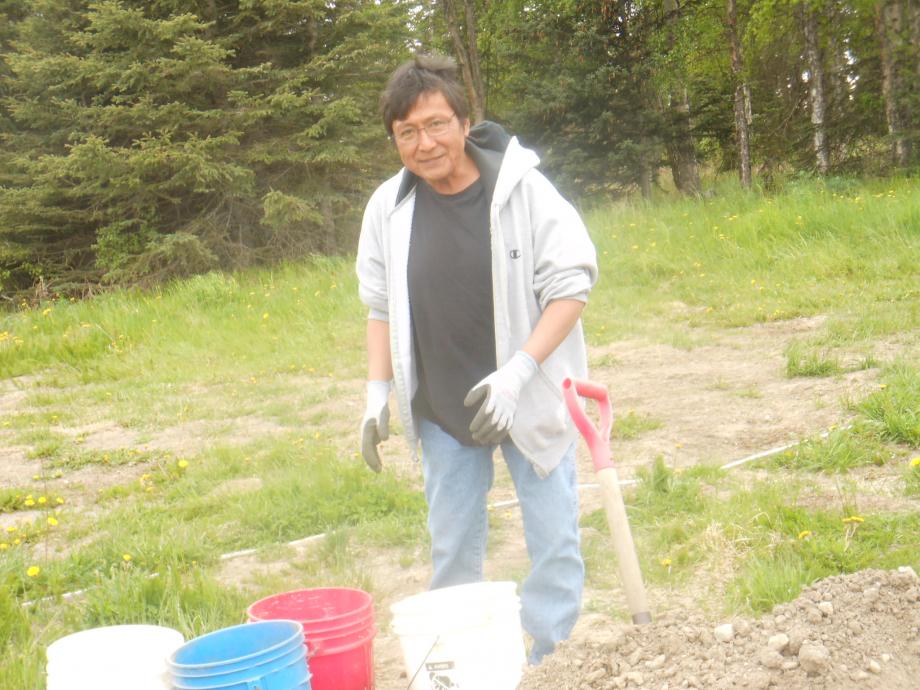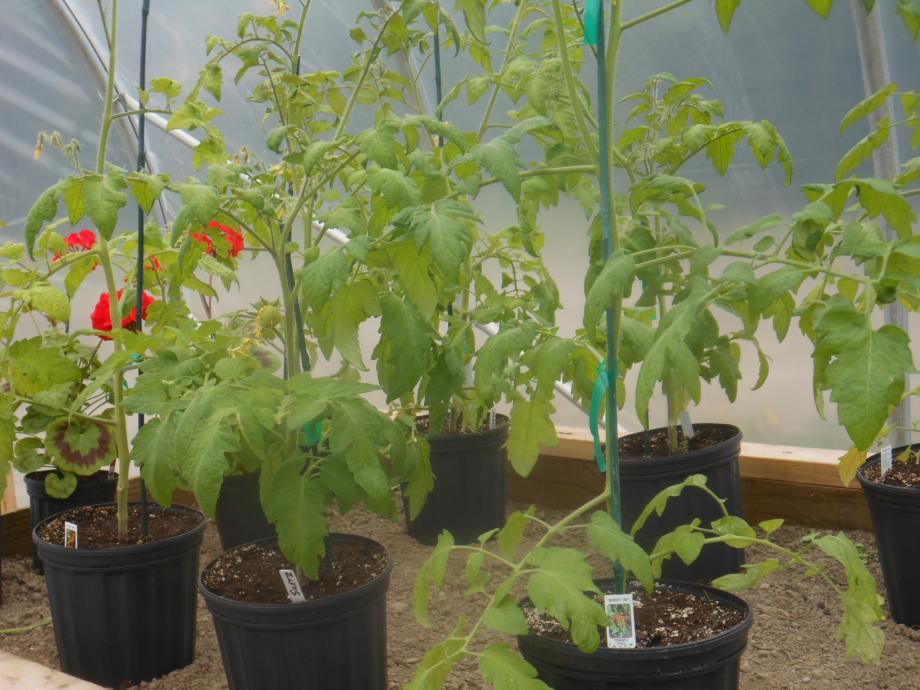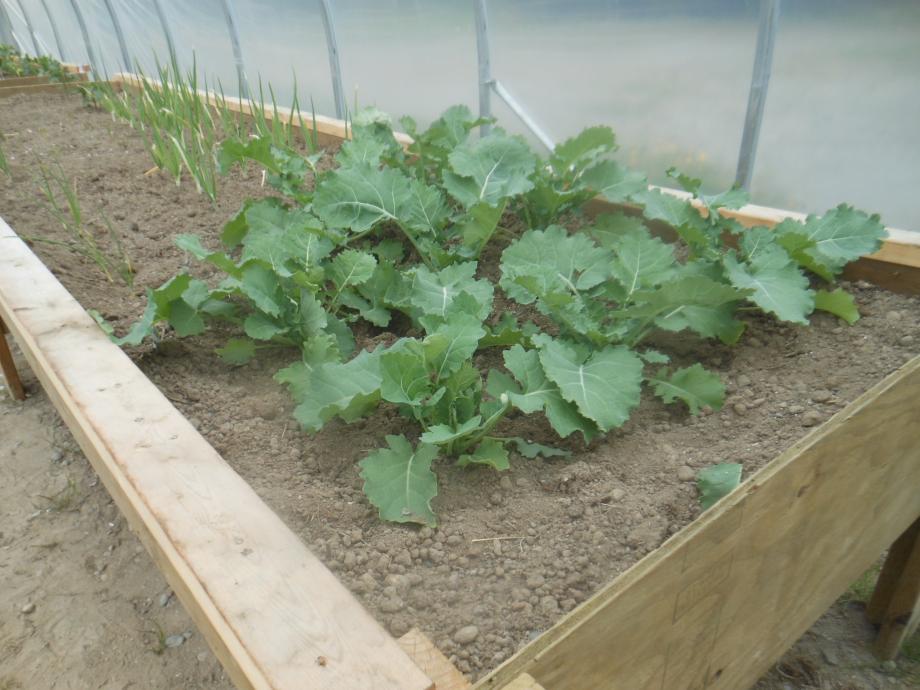 This has been a beautiful time of year. Breakup came early and the temperatures have be wonderful. We are still waiting for good dirt. So we can plant in the high tunnel. The top soil is still frozen, just have to wait.
The Kenai Christian Church brought a delicious meal on "first Friday" of the month. They have been doing this for many years now. Always a good group of people, bring good food and lots of good talk and laughter.
It's never been mentioned before, but we want to thank one of our Board members, Fred Swen for keeping this webpage up and going. He has learned basically on his own. It does get complicated sometimes. God bless you, Fred.
This has been a busy month, we've had 9 to 10 men here everyday. Two of the men went to Homer, looking for work, but fishing boats are not ready yet. Another one of the men has gone back to Oklahoma to live.

Graydon and several of the guys have worked in the high tunnel (green house) building the elevated planter beds. They have built 4 and have the wood cut and ready for 4 more. They are 16 feet long and 4 feet wide. Lots of room to plant seeds and grow lots of vegetables. Fresh tomatoes, squash, cucumbers and much more. We're hoping anyway.

The weather has warmed up (breakup is here) but we've still had a number of snow showers all month. It is slushy and a real mess. But we know that spring and summer are on the way.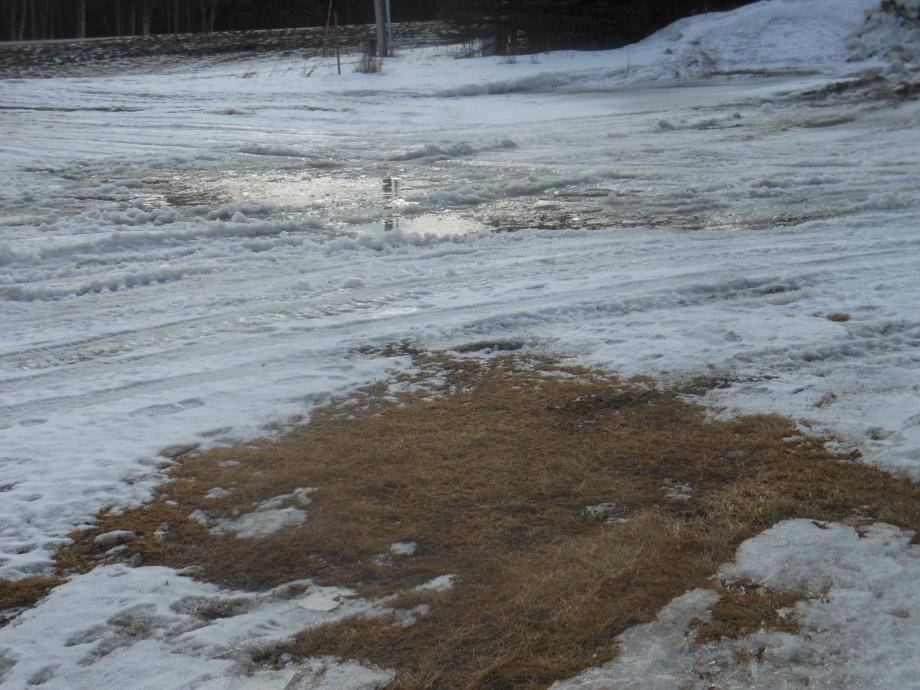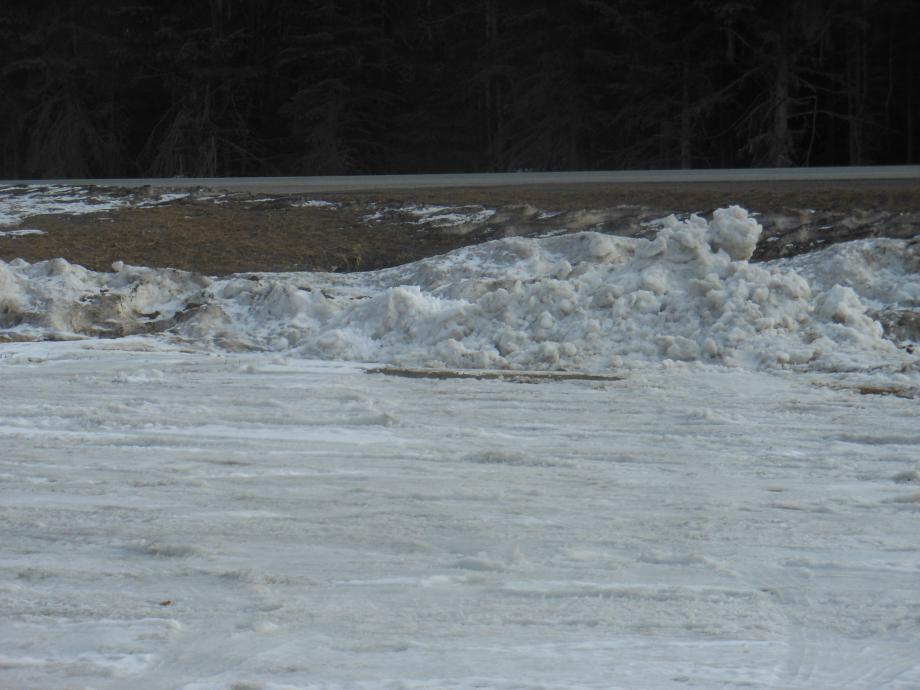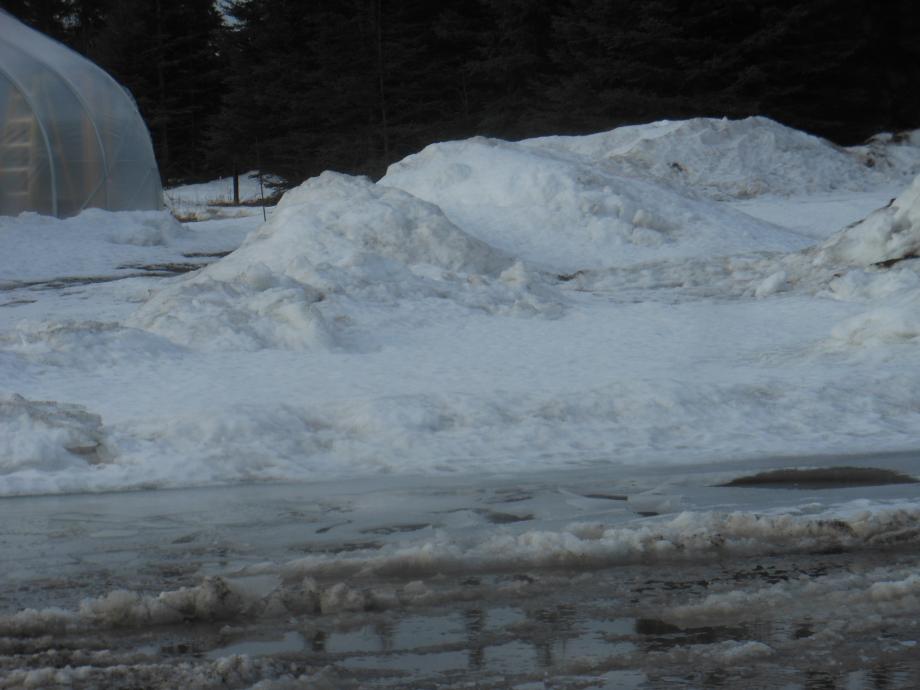 I hope everyone is doing well and will be blessed by our Lord and Savior during this coming year.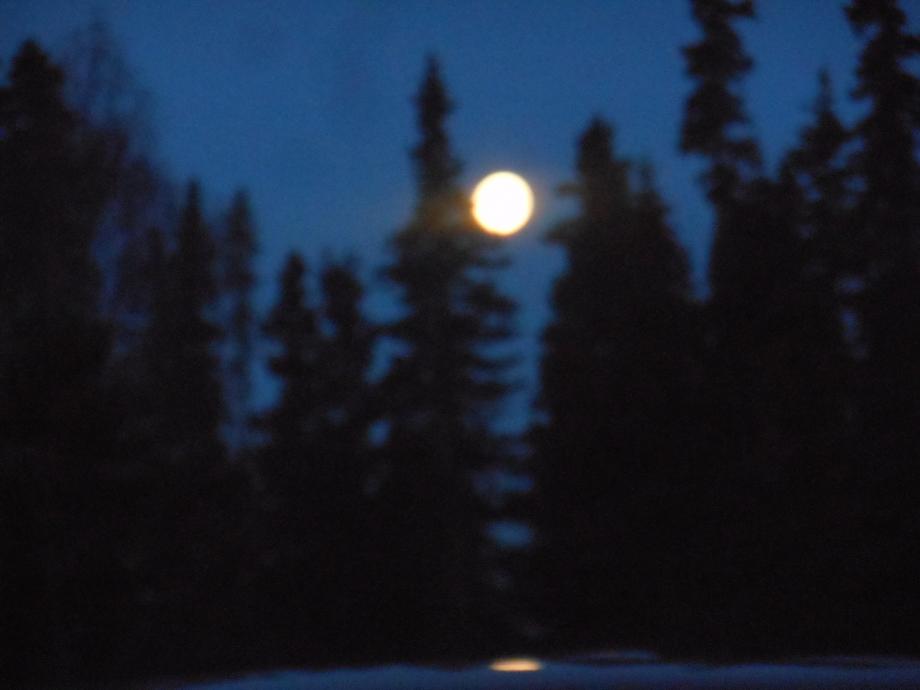 The New Year has started off quietly and cold. We've had eight residents for most of the month. We've had more snow this winter than the last 3 years.

Mary Anne got to go to North Pole to visit two of her daughters and grandkids.
She had a very good time ….

One of our men was baptized at College Heights Baptist Church and has begun attending services there. It is such a blessing for us to have the men come to know their Savior Jesus Christ through the teaching of our faithful Bible teachers.